Local Marketing Solutions Group, Inc. gained visibility, improved efficiency
By partnering with Select Communications, LMSG was able to navigate various vendors and knit the right solution suite together. Through this partnership, LMSG reduced costs, improved efficiency and gained greater visibility into sales calls. Listen to the full podcast to hear more about how Local Marketing Solutions Group benefitted from partnering with Select.
Local Marketing Solutions Group, Inc. (LMSG) provides marketing automation technology and a comprehensive suite of supporting marketing services for national and international brands. After transitioning from a traditional brick-and-mortar location to a fully virtualized environment, LMSG needed a telecom partner that would help them craft the right cloud-phone solution suite.

The Results
Increased sales staff efficiency
Obtained greater visibility
On the Podcast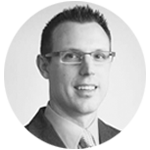 Justin Faull
Justin Faull is the Director of Marketing at Local Marketing Solutions Group, Inc. with more than 17 years of marketing, business development and account management experience from a diverse background of organizations and verticals.